Shadowing Dizzy Gillespie
also available in full color
In celebration of Dizzy Gillespie's 100th birthday, author David G. Brown (Deacon's Crossbow) shares his intimate experiences and memoirs of this humanitarian, innovator, and magical musician. After a chance meeting in Georgetown, 1985, Brown had the opportunity to spend countless hours with Dizzy at performances, testimonials, all-night card-playing sessions, hotels, restaurants, and street corners.
Mr. Brown said, "Without question, the most remarkable man I have ever met. We shared tears and gut-busting laughs that are etched in my mind forever. God bless John Birks 'Dizzy' Gillespie, who, by the way, wasn't dizzy at all." Along with a book-load of anecdotes, there are select and unique photos spread throughout.
A percentage of all proceeds go to the Dizzy Gillespie Foundation, founded by Dr. Frank Forte. The foundation provides financial assistance for indigent musicians.
Read an excerpt on the next page by clicking here.
"David G. Brown's unique and unlikely friendship with the legendary maestro gives us a rare glimpse into Dizzy Gillespie's intellectual reflections, as well as his fun-loving side. Brown's words clip along with both a bebop and dance-beat tempo. Bravo for 'Shadowing Dizzy.'"
Lori Townsend, News Director, Alaska Public Media
"David Brown has captured all the spirit, joy, and greatness that inhabited the jazz world of the legendary Dizzy Gillespie. Reading this marvelous book, enhanced by some rare and wonderful photographs, was like having Dizzy back in my radio studio sharing his wonderful stories with my audience. Thank you David for taking us on this memorable journey with one of the greatest musical icons of our time."
Ron Della Chiesa, Boston radio personality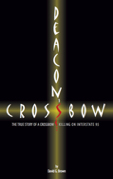 Click the cover to read about DEACON'S CROSSBOW.
"Here is a fabulous video displaying the energy Dizzy brought on a daily basis. Whenever I recall time spent with him, it's looked upon as a blessing." David G. Brown
m.youtube.com/watch?v=RLt3my9ZRMU (It's loud.)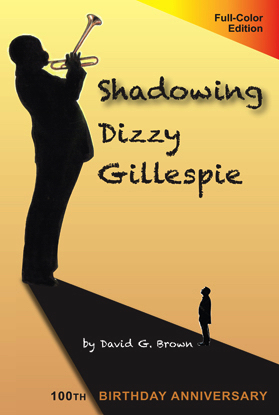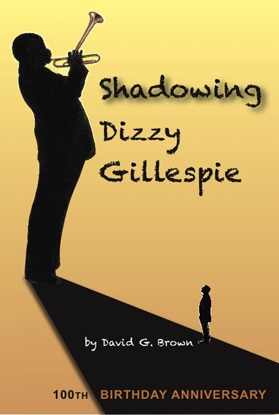 And you can listen to David's interview with Lori Townsend, News Director of Alaska Public Media, here: